The Xpatweb team consists of experienced and highly educated individuals who share a passion for specialised solutions in the expatriation and international mobility sector. We aim at providing our customers with the best personalised solution possible. As a team, Xpatweb remains up to date on all new developments within the expatriation and international mobility trends worldwide. Maintaining close relationships with our clients and organisations allows us to provide the best possible customised business solutions and services.
Our specialist team include Attorneys, Chartered Accountants, Master Tax Practitioners, a Financial Services Provider (FSP) and Master Reward Specialists, who combined are relevantly qualified to fully command the entire skillset required to address your residency needs holistically. Whilst our professional credentials ensure accountability and the highest standards of delivery, we are in a unique position to provide you with pertinent advice ensuring the optimal approach to immigration. We pride ourselves in our ability to deliver and create loyal and meaningful client relationships by providing them with trusted client delivery.
Marisa Jacobs – Director
Marisa Jacobs (BCom Marketing & Business Management) is the Managing Director at Xpatweb, the largest independent work permit practice in South Africa. Her areas of specialty include South African work permits for both individuals and employers with large groups of expatriates which require short term employment service visas, unique dispensations or special waivers of work permit conditions.
She has extensive experience in expatriate management. Her solution based methodologies extent to operating and managing a confidential payroll for various expatriate groups, having obtained various SARS tax directives and rulings, Reserve Bank clearances for expatriates and optimal banking solutions, enabling her to provide an all-inclusive mobility service, and fuels her passion for finding more streamlined solutions.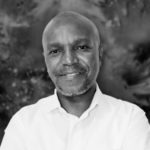 Moeketsi Seboko – Head of Immigration
Moeketsi Seboko is an Immigration Manager at Xpatweb. He started his career with the Immigration Branch at the Department of Home Affairs and before joining Xpatweb, he was working for one of the BIG Four firms.
"Moe" has been part of Xpatweb's growth in the market to becoming a leading service provider. He serves as a director on one of the specialist group companies and is also on the group's management team meetings.
His areas of specialisation are direct engagement with the Department of Home Affairs on complex and sensitive cases, ensuring full compliance with the technical aspects of immigration law, escalation and expedition of important matters, training of juniors and general management of the team. Slowly diminishing the group's whisky stock, at a pace where it goes unnoticed, is also one of his specialities.
When he is not in the office, he is golfing with clients and friends.
Alicia Kruger – Team Manager
Alicia joined Xpatweb as the Personal Assistant for the Managing Director and quickly progressed to the role of Team Manager. Her role is supported by thirteen (13) years of management experience and running several medical aesthetic practices and spas, where she decided to challenge herself and made the change to Immigration in 2021. Her strong communication, organisational and administration skills are echoed in her motto of: No job is too big or too small!
She is a mother of two very busy boys, and has a passion for kids, animals and helping others.
Zainab Bouziane – Head of Africa Desk
Zainab Bouziane is the Head of Africa Desk at Xpatweb and with nine (9) years of immigration experience and her specialization and expertise expand across 33 African countries.
She started her Immigration Career in 2016 and previously worked with the USAID, Italian and French Consulates which has enabled her to build and hone relationships with relevant authorities ensuring successful applications. She is a confident team player who enjoys being challenged with a good debate. She is passionate about immigration and relocation and her outspoken sense of humour is often considered as "Work Animal" who does not take "no" for an answer.
She is a Moroccan Citizen and obtained her degree in English Literature from Mohamed the 5th University and is currently permanently residing in South Africa with her South African husband and two kids. She further greatly enjoys spending her time with her family and outdoor activities, with an ironic offbeat vision of one day living on a farm in the middle of nowhere.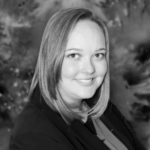 Olwen Bruss – Expatriate Solutions Specialist
Olwen Bruss is an Expatriate Solutions Specialist at Xpatweb. She has over 13 years' experience in the South African immigration industry.
Olwen specialises in providing a fair and neutral assessment of applicant's profiles for specific visa categories, facilitation of application submissions abroad and locally and excellent customer service.
When she is not in the office enjoys doing arts and crafts as well as baking.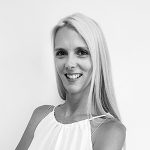 Jo-lene Da Silva-Vergottini – Expatriate Solution Advisor
Jo-lene Da Silva-Vergottini is the Expatriate Solutions Advisor at Xpatweb. Jo-lene started her career in the Construction and Engineering sector, where she gained 13 years' experience working on various large projects. Jo-lene made the move over to Immigration in 2015 where she gained experience both working for an immigration firm, as well as owning and running her own firm.
Jo-lene joined the Xpatweb team in January 2021, heading up the advisory department, using her years of experience and expertise to provide clients with sound advice and tailored solutions to suit each individual client's immigrations needs.
Levi Schooling – Expatriate Solution Specialist
Levi is an Expatriate Solution Specialist and hails from a background in sales, business development and marketing with coupled experience of working with Governmental entities. He holds a Diploma from the IMM Graduate School of Marketing and various certifications in the digital marketing space.
Levi currently consults on matters pertaining to immigration, qualifications recognition and heads up the digital marketing effort for Xpatweb and oversees responsibilities pertaining the company's stakeholder relations portfolio.
When Levi isn't at the office, he enjoys socializing, playing the guitar, rock climbing and Formula 1.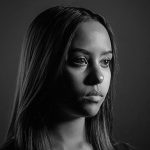 Shulé Schuller – Immigration Support Specialist
Shulé Schüller, an ex-Broadcasting and Media industry professional, who is currently completing her Bachelor of Arts degree part-time through UNISA, is part of the Xpatweb team as an Immigration Solution Specialist. Her unique administrative skills and need for client satisfaction ties well within her role as she provides excellent support to the team to ensure maximum results. Although shy at first, once she is comfortable around you, she might talk your head off. She is a lover of summer and outdoor adventures. She loves to listen, whether it's to a friend in need, some good music or even a podcast.
Mpho Ndimande – Junior Expatriate Solutions Specialist
Mpho joined the Immigration industry in 2018, to enhance her career and a role that she has chosen to pursue a Law degree with UNISA.
She is a natural with very strong interpersonal skills and enjoys interacting with people. She is very passionate about community upliftment and has undertaken several roles in her career, those placements have enabled her to develop not only professional experience, but also valuable and transferable work ethics as well as people skills.
She is a mother of two and loves nature. Mpho is also a fan of the Louis Vuitton brand and would like to one day visit Paris.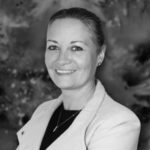 Sianne Casey – Immigration Support Specialist
Sianne is an Immigration Support Specialist in the Johannesburg office. Before joining Xpatweb, she worked in the Aesthetic Skin industry, fulfilling numerous positions.
Sianne serves as personal assistant to Head of Immigration Moeketsi Seboko and Jo-lene da Silva Vergottini (Expatriate Solution Advisor) and hopes to gain more experience and build her career under their leadership. Her areas of expertise are direct engagement and offering support on all enquiries.
Outside of work, she has quite a creative side, where she combines resin and wood into different items, from jewellery to wooden cutting boards and more. Loves reading, going to the gym, and spending time with family and her two children.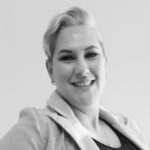 Victoria Hunter – Immigration Support Specialist
Vicky Hunter is currently studying towards a Bachelor of Commerce degree.
She previously worked in the fiercely competitive printing industry where she co-ordinated and managed projects and key accounts for large corporates with the utmost professionalism.
She is currently an Immigration Support Specialist and co-ordinates applications and accounts for our key clients, she leads the team on matters pertaining to in-office visa application submissions and manages the Standard Bank client inquiries.
Amy Preenathan – Immigration Support Specialist
Amy is an Immigration Support Specialist to her team in the Johannesburg office. Before joining Xpatweb, she worked in a Law Firm, fulfilling numerous positions. Amy serves as an Immigration support specialist to the Xpatweb team and hopes to gain more experience and build her career. Outside of work, she is quite an adventurous person but also enjoys spending her down time reading, going to the gym, and spending time with family.
Keamo Moagi – Immigration Support Specialist
Keamo is an Immigration Support Specialist to her team in the Johannesburg office. Before joining Xpatweb, she worked for a construction company as a Service Administrator as well as fulfilling numerous positions. Keamo serves as an Immigration support specialist to the Xpatweb team and hopes to grow and gain more experience within the business to build her career. Outside of work, she is an extrovert and enjoys spending quality time with friends as well as exploring new places with her family, by occasionally hiking just for fun, and not for fitness.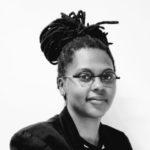 Zondwa Tundube – Immigration Support Specialist
Zondwa is an Immigration Support Specialist for Xpatweb. She has a bachelor's degree in Social Sciences and previously worked as a Senior Project Administrator for a training and consulting company. Outside of work, she is an avid reader and enjoys outdoors activities.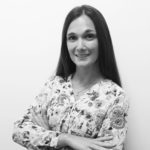 Antoné Baltasar – Personal Assistant to Africa Desk
Antoné is a Personal Assistant and Team Coordinator to Africa Desk in the Johannesburg office. Before joining Xpatweb, she worked in the Debt Review Industry, fulfilling the position as a manager. Antoné serves as a personal assistant to Zainab who is the lead in Africa Immigration whilst coordinating the Africa Desk team. She hopes to gain more knowledge and build her career in the high-performance culture of always striving for higher heights. Outside of work, Antoné enjoys diving into her creative side through crafting scented candles and fragrances. She loves reading, being active and playing competitive online games.